Best liveaboard destinations for newly-certified divers and liveaboard first-timers
Where to go for my first liveaboard holiday?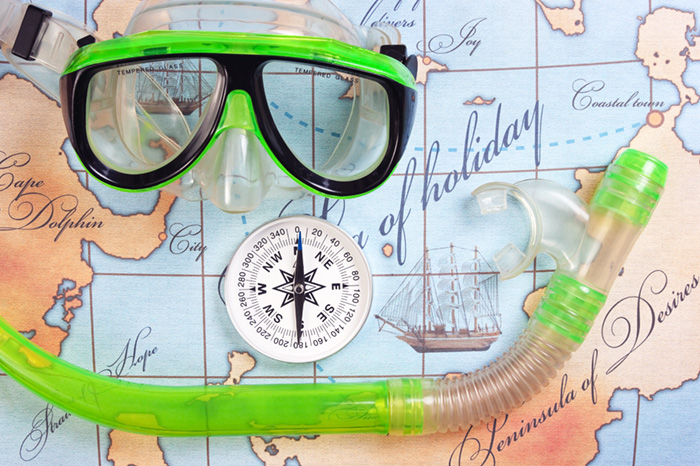 After becoming certified as a qualified Open Water diver, the world is open for you to explore diving. There are countless beautiful diving destinations worldwide, so where to start? Novice divers are advised to choose a relatively easygoing itinerary for the beginning of their diving career. This means that you should look for areas without too many strong ocean currents or challenging dive sites involving wreck penetrations, etc. Also, look for itineraries with dive sites that are not way beyond your maximum depth level. Depending on where you are located and your dive wishes, great first-time liveaboard destinations include: the Egyptian Red Sea, Belize, the Bahamas, Thailand, and the Philippines.
Each destination is different, but they offer vibrant coral reefs with dazzling numbers of colorful tropical fish. Expect beautiful seascapes with fan corals, coral bommies, pinnacles, reef walls, sea mounts, caves, and overhangs where you can look for lobster, octopus, moray eels, or other local residents. Do not forget to look out into the blue now and then, as you never know what may swim by.
Egypt – Red Sea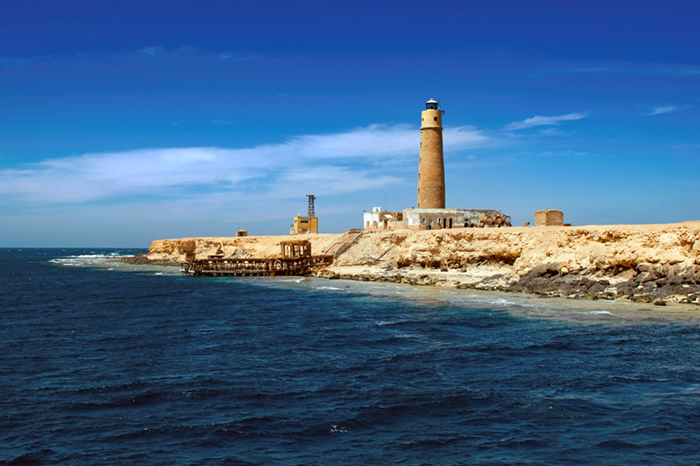 A year-round destination, Egypt offers a great variety of dive sites due to its extended coastline on the Red Sea. With an endless amount of spectacular coral reefs, such as the Brothers, and Elphinstone, the Red Sea hosts 1,200 species of fish and more than 200 species of coral. You will likely see some unique species since almost 20% of the Red Sea's residents are endemic. Huge seamounts rise up from the ocean bottom, creating incredibly vibrant reefs home to many marine creatures, including sharks, dolphins, and turtles. Exciting shipwrecks such as the Thistlegorm and the Salem Express are located in the northern part of the Red Sea; these are relatively shallow and, therefore, great for beginners.
Visibility underwater in the Red Sea is renowned, and it can sometimes reach over 40 meters. Depending on the time of year, the water temperature varies from 21ºC during the winter months of January/February to 27ºC in July and August. The best time to dive in Egypt is from May to November, when you should be good to go diving in a 3mm shorty or full wetsuit.
Belize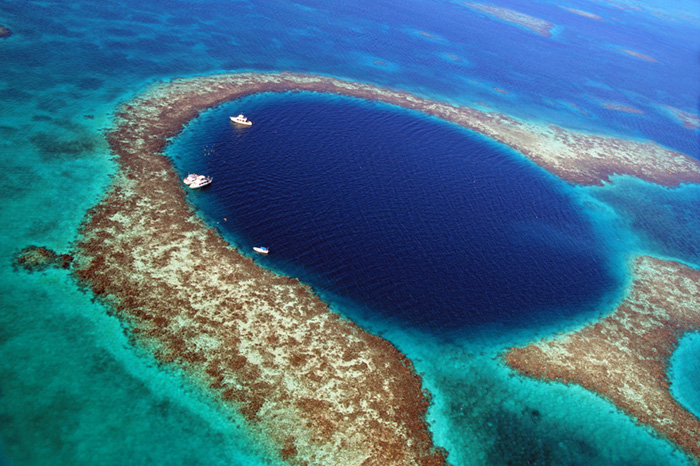 Belize is located in the heart of the Caribbean between Mexico and Guatemala. The coast has spectacular diving waters, including the world's second-biggest barrier reef and the famous blue hole. Most liveaboard diving in Belize is in the area to the East of Belize City, where Lighthouse Reef, The Blue Hole, and Turneffe Atoll can be found. These sites are several hours from the coast, and because there are so many dive sites to see, liveaboard itineraries are usually around 7-10 days.
Belize offers divers a delectable mix of atolls and barrier reefs, full of macro creatures and pelagic fish life. Inside atolls like Turneffe and Lighthouse Reef are perfect nurseries for breeding fish and nesting turtles, which means vast shoals of snappers and even groupers spawning. The lagoons also host pods of dolphins and manatees in shallower areas, and Caribbean reef sharks can be seen on the reefs. It is also possible to see bigger sharks, especially at Lighthouse reef, where whale sharks can be seen swimming during the season, mainly between April and June.
There is also plenty of macro life; look carefully inside cracks and crevices all over the reefs - these make for perfect hiding places for spiny and slipper lobsters and cleverly camouflaged octopuses poking their heads out too. For the more eagle-eyed diver, Turneffe reef is also home to an endemic species, the white-spotted toadfish.
The best time to dive in Belize is from March to December. During this period, the weather is dry, and the visibility and surface conditions are at their best. Visibility in Belize is excellent, usually between 20 and 40 meters. Plankton bloom may slightly diminish the visibility in summer but very seldom below 20 meters.
The Bahamas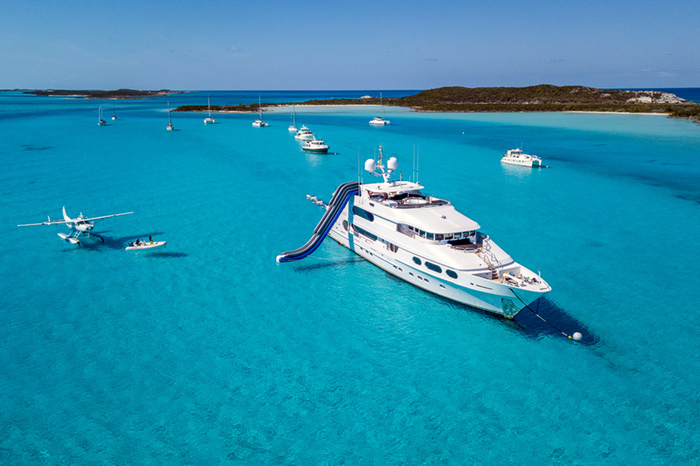 A diving paradise not far from the Florida coast, consisting of more than 1,000 islands, the Bahamas is known for its unmatched visibility, incredible coral reefs, and dive site diversity. It is also considered one of the world's best locations for shark diving. Moreover, there are some fantastic shipwrecks to explore.
To see the best of the Bahamas, it is highly recommended to book a liveaboard as the dive sites are very spread out. Grand Bahama, Cat Island, Bimini Islands, Andros Island, and Eleuthera Island offer chances to see great hammerheads, oceanic whitetips, lemon sharks, nurse sharks, and the illustrious tiger sharks. Surrounded by crystal clear waters and impressive coral reefs, this creates beautiful photo opportunities.
Shipwrecks can be found around the Bahamas; most are accessible to divers. Historically, they each tell different stories, such as the Arimoroa, the James Bond wrecks, and the DC-3 bomber aircraft.
Aside from sharks and wrecks, the Bahamas are fantastic for exploring walls, caverns, and blue holes—an all-around diving destination with so much to offer. Water temperatures vary between 22-30°C annually, with November to May being the best time to dive into the Bahamas with generally the best weather conditions.
Thailand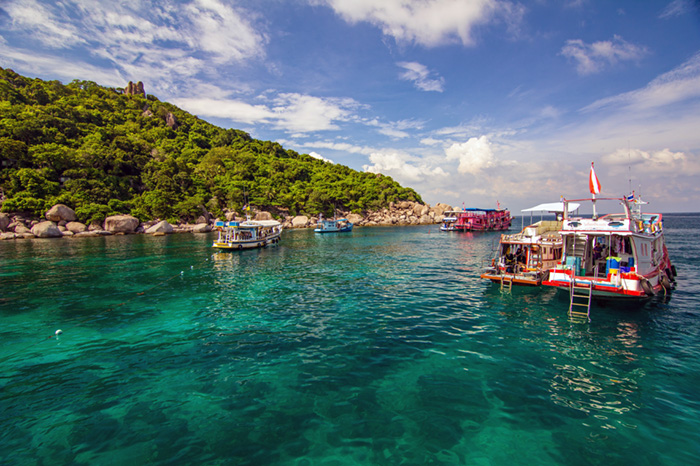 Praised for the easy conditions and excellent diving, Thailand has earned a good reputation as a suitable destination for your first dive liveaboard holiday. The best diving in Thailand is in the Similan & Surin Islands northwest of Phuket and around the islands south of Phuket. Where the best diving is around Koh Haa, Koh Lipe, and Koh Phi Phi. Hin Muang and Hin Daeng are world-renowned dive sites for their unique soft coral formations and frequent manta ray sightings. It is possible to do a liveaboard only for a few days; choose a trip anywhere from 2 to 10 nights. This is an easy way to taste liveaboard life and find out if it is something for you. A shorter trip is, therefore, ideal for novice divers.
Scuba diving in Thailand can leave you with unforgettable memories. It offers a mix of bright-colored hard and soft corals, while big pelagics may cruise by on the reefs or in the blue. Whale shark and manta ray sightings attract divers to visit Thailand repeatedly. Aside from these famous two pelagics, several shark species, such as leopard and blacktip reef sharks, can be spotted. Other usual suspects include various kinds of rays and turtles, plus smaller creatures like seahorses that will grab your attention.
Thailand has many dive areas, but most liveaboards explore the Andaman Sea and the Similan Islands. The Similan Islands feature some of the best dive sites in Thailand and truly show the best Thailand has to offer. The islands have also been considered one of the best destinations to dive with whale sharks and manta rays.
The Philippines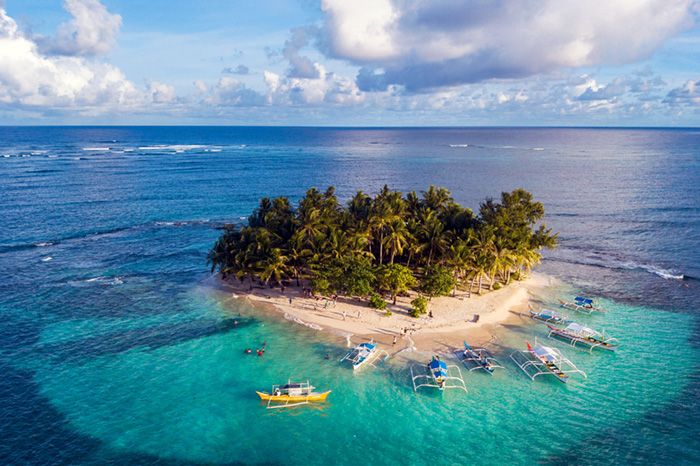 The archipelago of the Philippines comprises over 7,000 islands, providing fantastic dive opportunities to divers of all levels. The Philippines is home to almost 600 coral species and about 1,200 different species of marine life. While many of these are macro species, the Philippines is also a pelagic destination and haven for shark lovers; you can dive alongside thresher and whale sharks.
Furthermore, most of the diving areas of the Philippines (except Tubbataha and Malapascua) are accessible to beginners. The sheer variety of underwater life is astonishing, from frogfish to ghost pipefish and from a rainbow of nudibranchs to turtles. And liveaboards in the area tend to be pretty luxurious. Look for liveaboard itineraries traveling to Apo Reef, Anilao, or the Visayas.
Although the Philippines are good for diving most of the year, the best time to dive is between December and April. Waters are calm and warm, usually between 27-30ºC, while the visibility is excellent most of the year. A unique diving destination with a great variety of dive sites and seascapes, very suitable for novice divers.
For more information on planning for your first LiveAboard trip, please read our Complete beginner's guide to liveaboard diving.
Book your liveaboard dive safari with us today.