The best liveaboard dive trips for couples and honeymooners
For those that aren't excited by the prospect of a giant teddy with 'I heart you' emblazoned across its chest or a box of chocolates filled with some kind of crème pretending to be strawberry, Valentines Day can be a bit of a let down.
We've decided to help make yours a little sweeter by rounding up the best liveaboard trips for lovers. So put down that teddy, and feast your eyes on these liveaboard trips that are much better to share with your sweetheart than a box of chocolates.
Anywhere with turquoise water, white sand and palm trees are just screaming 'couples holiday here!' and there is no place more quintessentially tropical than the Maldives. If lazing spending your surface interval in the sun with your loved one after diving with mantas and whale sharks sounds like bliss, then the Maldives is your perfect dive destination.
From November to April, the Ocean Divine is a luxury liveaboard that cruises the best of the Maldives. Ari Atoll is the destination that graces the cover of many a travel magazine and is home to picturesque blue waters and sandy beaches along with magnificent diving at the north and south ends.
The five-star vessel boasts seven staterooms and has staff on board to not only take you on world-class dive adventures but to provide you with incredible meals, massages on isolated sandy beaches and mix your loved one and you a special sunset cocktail.
When booking a dive trip with your partner you need to choose a destination that suits both your interests. If you both share a passion for remote, untouched wilderness and adventurous experiences with fantastic wildlife, the Galapagos Islands are for you.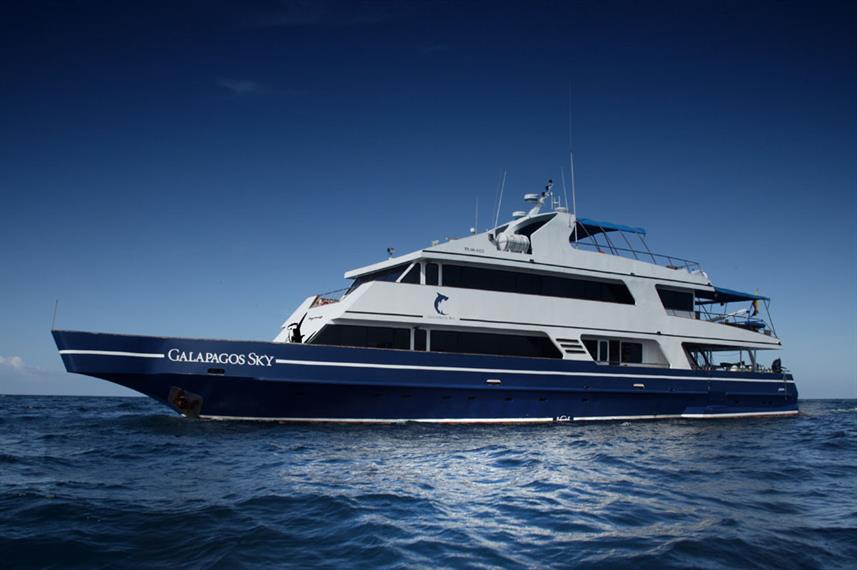 Spend all day exploring the rugged environment of the Galapagos Islands, and then rest easy with your Valentine on board the luxury vessel that is the Galapagos Sky. This liveaboard has all the bells and whistles (even hairdryers) and is designed for divers, with camera rentals available and fresh warm towels on offer after every dive.
Puerto Princesa in the Philippines is home to a 33,000-hectare coral atoll in the Sulu Sea, known as the Tubbataha Reefs National Marine Park. The area provides habitat for a seemingly endless array of reef fish, healthy coral and sea turtles, mantas and even dugongs.
Watching the sunrise from the top deck with your loved one ahead of a busy day of diving, or ending the day by jumping in the Jacuzzi under the stars is bliss onboard Solitude One. Dive groups are kept small, meaning intimate dive sessions minus the chaos that can accompany crowded guided dives.
Belize's 'Blue Hole' is one of those iconic dive sites that are just better to experience with your loved one by your side. The crew on board the 'Belize Aggressor IV' will endeavor to ensure you get to explore this sinkhole, which plummets for more than 100 metres down in crystal clear water.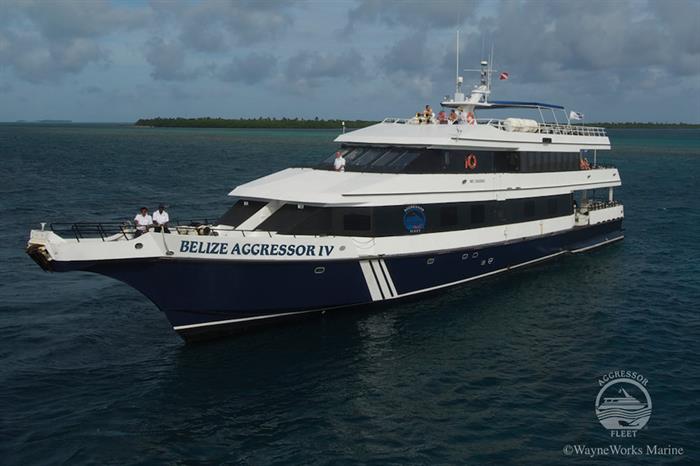 Onboard the Belize Aggressor IV you'll do some of the best wall diving you ever have, with sites such as the 'Painted Wall' listed on the itinerary, a vertical expanse of coral covered with Gorgonian fans and marine life. This area of Belize is renowned for spectacular wall diving.