Manta Point Maldives
Lankan Manta Point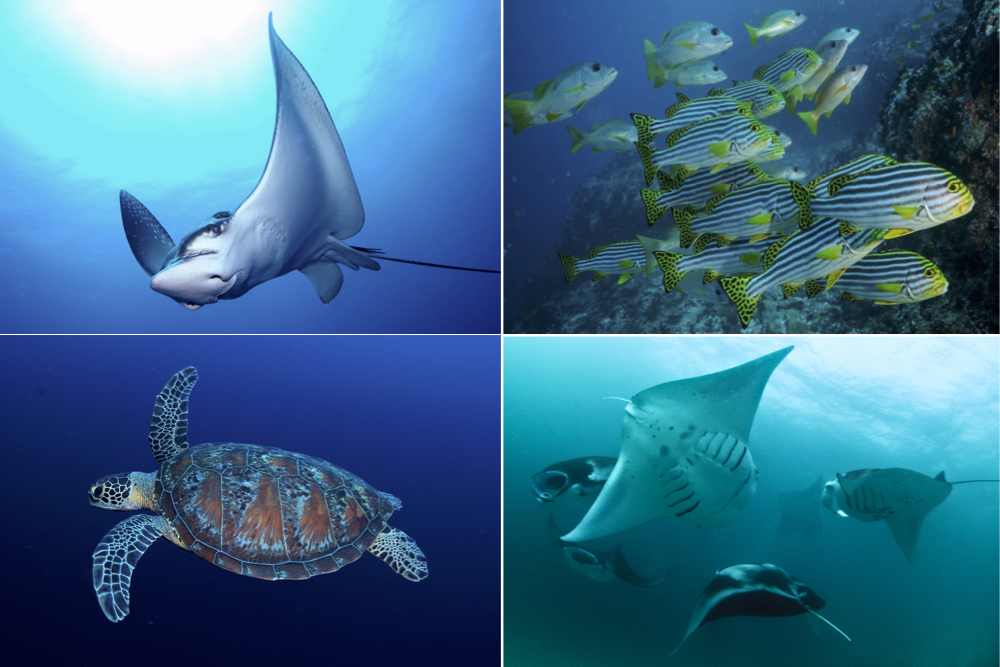 Dive Site: Lankan Manta Point
Best Time to Dive: August - November
Lankan Manta Point is a seasonal dive site on the southeastern side of North Male Atoll and in the final months of the south-west monsoon season, which runs from May to November, Lankan Manta Point truly comes alive. The dive site takes its name from the nearby island Lankanfinolhu (which translates to Paradise) and the manta cleaning stations that are located here.
What to See:
The dive site is a gently sloping reef that has three cleaning stations where the mantas queue up to use the services of the cleaner wrasse living there. Lucky divers can hover slightly away and below the cleaning station watching as the mantas come again and again and again! Whilst Manta Rays are the main draw to this dive site the is also a lot of fishy action going on here. As this reef also acts as a huge cleaning station, many visitors check in to the area. Regular sightings include white tip reef sharks, eagle rays, hump head wrasse, barracuda and hawksbill turtles. Also check in the cracks and crevices for lobster, moray eels, shrimp, octopus and other cool critters hanging around.
How to get there:
Lankan Manta Point is located very close to Male and is easily accessible on the Manta Madness and Best of Maldives itineraries with Emperor Voyager, Emperor Serenity, Emperor Orion & Emperor Leo. It is often the second dive site of the trip, and mantas are seen here daily between mid-August through to November.
Emperor Maldives' guides have over 98 years of experience between them of diving these waters and know where to head for at the best times to give guests the finest experience ever!
Recommended Dive Experience:
Whilst dives can be tailored to any experience level, it is strongly recommended that divers are comfortable with currents and drift diving. It is also a good idea to have deep dive training that goes beyond entry-level, as the reef drops down to around 24m/80ft, although the average depth of the dive is around 15m/45ft. One other thing to also be aware of is good buoyancy control. It's best to pick a good spot (not too close to the cleaning station, so the mantas don't think it's occupied!) and remain neutrally buoyant and let the mantas come to you.