Caribbean Liveaboard Diving
With more than 700 islands, islets, and cays, the Caribbean is a picture-perfect scuba destination with something for every diver. Caribbean liveaboard dive trips can take you to explore numerous flourishing reefs and white-sand beaches whilst enjoying this region's typically clear and warm waters. Diving in the Caribbean is suitable for all experience levels, and there are year-round diving possibilities on offer. Shark fans will enjoy the world-famous shark dives in the Bahamas, where you can dive with numerous tiger sharks, giant hammerheads, lemon sharks, and bull sharks. You can watch shark action all around you when kneeling on the sandy bottom during this shallow dive.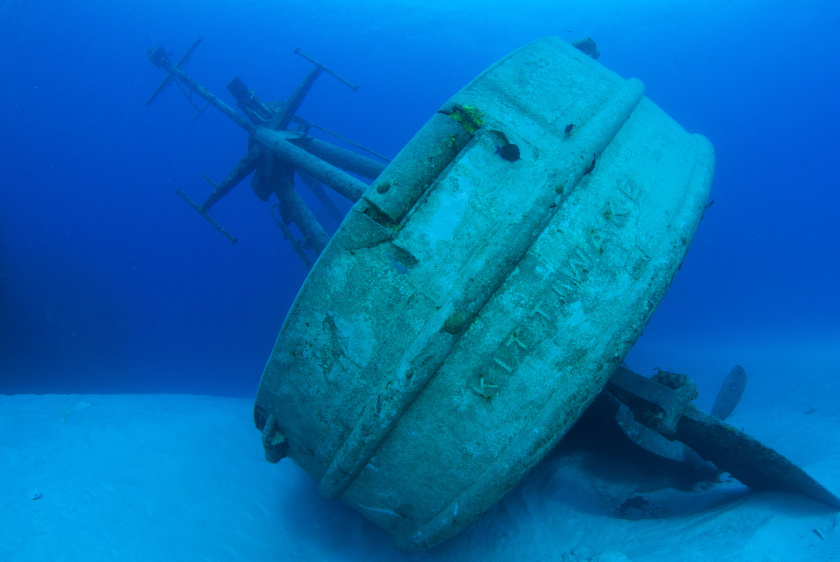 There are impressive wrecks to explore, including the well-known USS Kittiwake in the Cayman Islands and some of the best wall dives in the world at Turks and Caicos. Dominican Republic liveaboards offer the chance to swim with humpback whales, and you can get up close and personal with numerous friendly stingrays at Stingray City, the Cayman Islands. Don't forget Cuba's unspoiled reefs and pristine dive sites at the Jardines de la Reina, one of the best places in the Caribbean for diverse and abundant marine life. Among the Hammerheads, turtles, eagle rays, and reef sharks are among the many species found there.
The Bahamas
The Bahamas is renowned as a top dive destination for big animal encounters and became a shark sanctuary in 2011. Tiger Beach is the most reliable spot in the Bahamas for encounters with numerous sharks, plus lemon sharks, Caribbean reef sharks, hammerheads, and bull sharks. There are colorful shallow reefs and walls to explore, and swift drift dives in the beautiful Exuma Cays, an archipelago of 365 cays and islands, plus the only tidal blue hole experiences in the world. Don't miss the well-known Austin Smith wreck, a thriving artificial reef with abundant corals and sponges that rests in typically clear and warm Bahamian waters.
There is no bad time of year to dive in the Bahamas, with year-round water temperatures of 26 °C (80 °F), but the dry season months of November to May are considered the best dive season. February and March are the best months for bull and tiger shark sightings.
Scuba diving in the Bahamas is suitable for all experience levels, and Bahamas liveaboards generally run for 7 nights. There are a variety of vessels to choose from, including budget-friendly and catamaran sailing options. Prices start from around 100 euros upwards per day.
Warm, clear water and plenty of marine life
---
Cayman Islands
Scuba diving in the Cayman Islands is known for crystal-clear waters and over 350 dive sites dotted around the islands of Grand Cayman, Cayman Brac, and Little Cayman. The coral reefs there are in excellent condition, increasing in size each year, and home to huge sea fans, sponges, and various corals. Bloody Ball Wall is one of the most scenic wall dives in the world, with the wall covered in marine life and sharks, groupers, jacks, and turtles swimming in the surrounding area. The North Wall offers more great wall dives and is famous for its sheer drops and coral structures; plus, there is a chance to see nurse sharks and eagle rays there. The USS Kittiwake, Grand Cayman is not to be missed and can be seen from the surface, thanks to the exceptionally clear waters found there. It is an impressive wreck with plentiful marine life and even the occasional whale shark. A Cayman Islands trip wouldn't be complete without also visiting Stingray City for an unforgettable experience with numerous friendly stingrays.
Diving is available all year in the Cayman Islands, though May and June offer the best diving conditions, and water temperatures range from a balmy 27 to 30°C (82 to 86 °F).
There are dive sites suitable for all experience levels at the Cayman Islands, with easy and challenging dives depending on your preferences. No minimum logged dives are needed for Cayman Islands liveaboard diving; liveaboard safaris start from 226 euros a day.
Crystal-clear water, coral reeds, and stunning wrecks
---
Dominican Republic
Liveaboards here offer an unbeatable experience; to go snorkeling with humpback whales. The protected waters around the Dominican Republic are visited annually by the North Atlantic humpback whale population during their breeding season, and you can snorkel with these ocean giants.
Special liveaboard safaris focus solely on swimming with thousands of visiting whales from January to March each year. You will depart your luxury motor yacht twice daily for 2 to 3-hour encounters with the whales and enjoy the warm Caribbean waters as you watch family groups and mother-calf pairs around you.
These Dominican Republic safaris are suitable for divers and non-divers alike and cost between 400 and 500 euros per day.
Beautiful dive sites and humpback whales
---
More Liveaboard Trips in The Caribbean
Tips for Travellers
Caribbean liveaboard safaris are available all year, making it an ideal destination. English is the first or second language on most Caribbean islands. Spanish is the main language of Cuba, but English is spoken in tourist areas.
The US dollar (USD) is a widely accepted currency on most Caribbean islands. Exceptions are St. Kitts, which accepts the Eastern Caribbean Dollar, and Cuba, where it is best to bring some cash (Euros, Pound Sterling, Canadian Dollar) and exchange it for the Convertible Peso on arrival. US dollars are accepted in Cuba, but there is a large exchange fee.
Please check your chosen destination for additional Caribbean liveaboard fees, such as Marine Park Fees and dive gear rental.
It is advised to contact your doctor 8 weeks before your dive trip to see if you will need any vaccinations or medications. We strongly advise that you arrange comprehensive travel and diver insurance.
Electricity and sockets vary with Caribbean destinations, and it may be necessary to travel with an adaptor if traveling from Europe or with European electronics. The main types of sockets used in the Caribbean are the US Types A and B, with a voltage of 110V/60Hz – 120V/60Hz (or sometimes 220V/60Hz). These are used in the Bahamas, Dominican Republic, Cuba, Saba, Turks & Caicos, and the Cayman Islands. The Type C socket is used on St. Maarten and St. Kitts, with a 220V/60Hz - 240V/60Hz voltage.
Ports of Departure and How to Get There
Bahamas liveaboards depart mostly from Nassau, though Grand Bahama is also a departure point for some itineraries. Nassau's international airport is the Lynden Pindling International Airport.
Cayman Islands liveaboards depart from George Town, and there are daily flights into the Owen Roberts International Airport.
Dominican Republic liveaboards depart from Ocean World Marina, and Puerto Plata is the closest airport to the liveaboard departure point.
Cuba liveaboards depart from Jucaro Port for Jardines de la Reina safaris or Trinidad and Cienfuegos ports for Canarreos Archipelago safaris. Most operators will collect you from the capital Havana, which has a well-served international airport.
Saba & St Kitts liveaboards begin at either St. Maarten or St. Kitts and end at the other, depending on the itinerary. Both can be reached by plane from many of the surrounding islands using Winair and LIAT.
Turks & Caicos liveaboard departure ports are on the island of Provo, and some packages may include transfers. The international airport Providenciales International Airport is in Provo, and there are also international airports in Grand Turk and South Caicos.
St Maarten liveaboards depart from Bobby's Marina in Philipsburg. The international airport is at Simpson Bay, and it is a short drive to anywhere on the island from the airport.
Virgin Islands liveaboards depart from Tortula, which is reached by flight through San Juan, Puerto Rico. There are also direct flights to San Juan from many US cities. A cheaper option is to fly to St Thomas and take a short ferry (1 hour) to Tortula.