The Best Liveaboard Destinations for Every Diver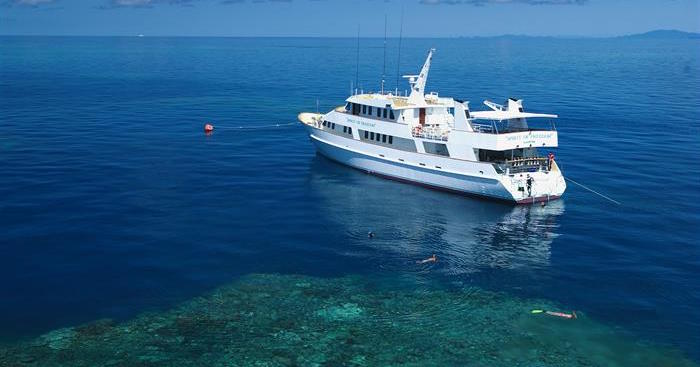 What better way to spend a holiday than underwater, surrounded by all the incredible creatures that call the ocean home? Navigating the world of options for your dive holiday can be tricky however. Where should you go? How experienced do you need to be to dive a particular area? What if your partner or travel buddy doesn't share the same passion for diving as you? Luckily, there are dive holiday options to suit every kind of diver, and every level of dive experience.
For anyone that loves diving, a liveaboard is a fantastic holiday option. Essentially, you dive all day and sleep on the boat, which minimizes travel time between land and dive sites. Liveaboards allow divers to access the really hard to get and remote sites (which are always the most spectacular) as there is no need to return to port each night, and also minimise long walks with dive gear. There are liveaboards to suit every traveller, from the more budget-conscious to those who want all the bells and whistles on a luxury vessel. At LiveAboard.com we offer dive liveaboards in over 40 destinations, so the below is just a selection of destinations. Most dive holidays and liveaboards will state the required number of logged dives needed to dive in that particular area, and you can find this in the info section of each liveaboard itinerary, making it easy to pick your next dive holiday.
Dive Liveaboards for Beginner Divers
Beginner divers have a lot more choice than you may think. Whilst considering a liveaboard dive vacation might seem a little daunting at first, if you pick the right destination it's the perfect way to build up some valuable dive experience. Whilst there may be some destinations with dive conditions that are out of a beginner divers experience level, there are still plenty of fantastic dive destinations suited to every level of diver.
Great Barrier Reef, Australia - The iconic Great Barrier Reef (home to Nemo himself) is perfect for beginner divers. Warm water, visibility that often exceeds 25 metres and wonderful marine life all make it great for those who are newly certified. Many of the Australian liveaboards require no minimum number of divers to book, and friendly and experienced staff onboard will make any new diver feel relaxed and comfortable.
Bahamas - The Bahamas is perfect for any diver who loves sharks, and the easy conditions make this a suitable destination for divers of all levels. Diving with tiger sharks is a exhilarating experience, and these sharks will often visit Tiger Beach. Along with tiger sharks you'll have the chance to see lemon sharks and Caribbean reef sharks, plus plenty of colorful fish life.
Other good options for beginner divers include: Red Sea | Thailand | Seychelles
Dive Liveaboards for Intermediate Divers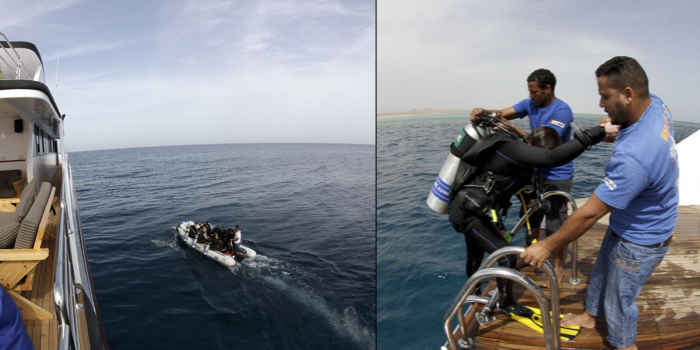 Intermediate divers will find the selection of destinations below are perfect if you've been diving for a while but are still looking for relatively easy diving conditions and amazing marine life.
Red Sea, Egypt - A combination of warm water, great visibility and excellent marine life sighting make the Red Sea in Egypt great for those who are comfortable divers but not ready to head to places with harsher dive conditions such as the Galapagos. The Red Sea also has plenty of wrecks to explore, and chances to see dolphins and oceanic white tips while exploring pristine coral reefs. Emperor Elite offer itineraries where you can complete up to 21 dives in one week, making it the perfect choice for divers who want to get the most out of their trip. For lovers of wreck dives Emperor Superior offer either the 'Get Wrecked' itinerary or the popular 'Reefs and Wrecks' giving you the best of both worlds.
Indonesia - Indonesia offers some of the most diverse diving on the planet. Home to an astounding amount of coral and fish species, there is certainly something for every diver here! Komodo offers thrilling drift and current diving, with the chance of up-close encounters of large numbers of manta rays, whereas Raja Ampat offers fantastic exploration dives with little chance of seeing other boats around this remote area. Wherever you choose to dive in Indonesia, it's a good idea to have experience with diving in current and from a tender or zodiac.
Maldives - Diving in the Maldives is spectacular year-round, and marine life varies from nudibranchs and scorpionfish, hammerhead and reef sharks, to the gentle giants of whale sharks and manta rays. A lot of the diving is drift diving, so does require some experience in currents, but the Maldives also offers fantastic snorkeling opportunities which make it a great option if you have a non-diving partner with you. Emperor Serenity has some great deals, and even offer non-divers a FREE snorkeling kit and a $50 voucher to spend onboard!
Other good options for Intermediate Divers include: Phillippines | Fiji | Palau
Dive Liveaboards for Advanced Divers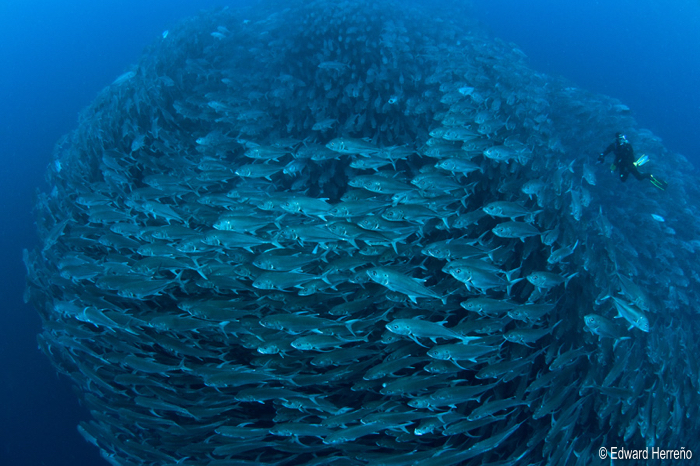 Advanced divers have plenty of options available. If you've got a hefty number of dives under your belt, the world is your oyster! There are so many wonderful destinations for you to book your next dive holiday. Destinations that are great for beginners, such as the Great Barrier Reef in Australia, are equally as suited to advanced divers, as there is so much incredible marine life. As an advanced diver, you can pick anywhere in the world for a dive holiday.
Galapagos Islands - The conditions of this diving mecca are suited most to those who are confident and comfortable in strong currents, deeper depths and cooler water. It is recommended to have at least 50 logged dives under your belt, and experience in diving from zodiacs. The harsher conditions are worth it though when mantas, schooling sharks and the myriad of marine life that can be found in this melting pot of biodiversity surround you, making the Galapagos a top dive destination.
Cocos Islands, Costa Rica - The iconic schooling hammerhead sharks of Cocos are a must-see for any dedicated diver, but there's not a lot you won't see in this part of the world. The area is a marine national park and is only accessible by liveaboard due to its remote location. Because of this, the marine life is plentiful and diverse, and Costa Rica is rated one of the best dive destinations in the entire world.
Other good options for Advanced Divers include: Mexico | Channel diving in the Maldives