Best Places For Muck Diving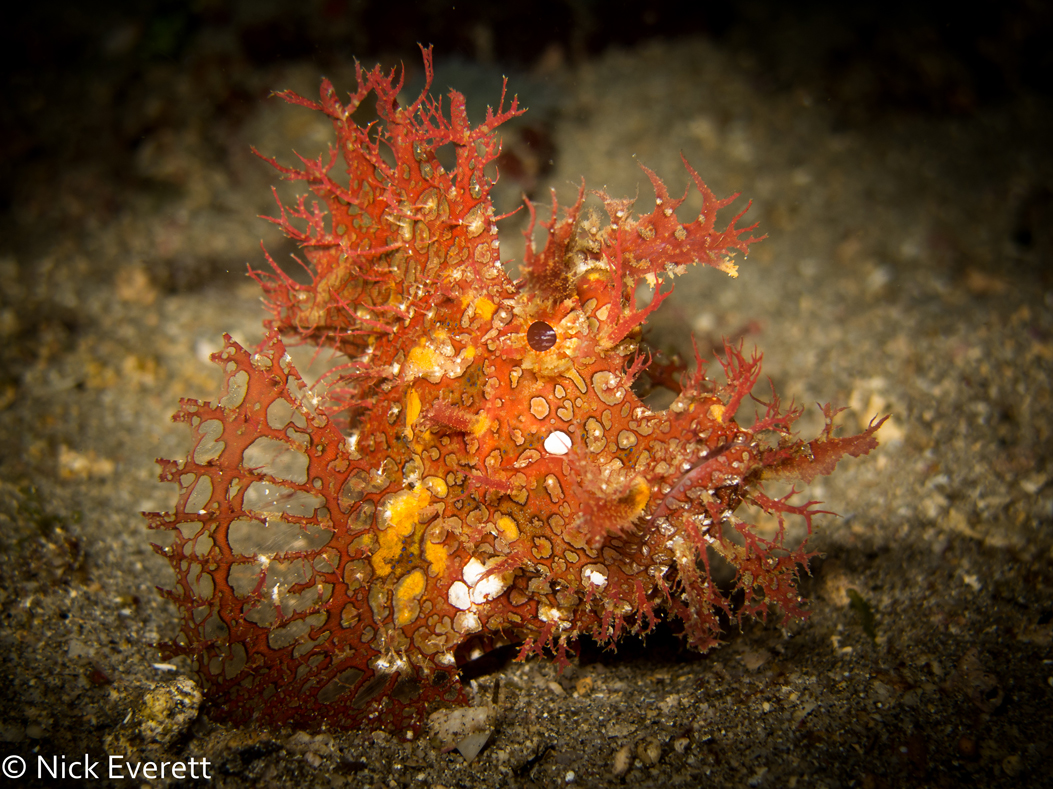 Muck Diving
If you think there's no reason to dive in low visibility over a mucky bottom of silt, sand, and natural or manmade debris, think again: some of the world's weirdest, most unique sea creatures live in this very environment. Welcome to muck diving! Along the shores of volcanic landmasses, especially near brackish river mouths, dead coral and organic matter mix with mineral-rich sand and silt to create a habitat unsuitable for many species. However, evolution was up for the challenge, and brought forth a cast of characters with incredible adaptations, ready to amaze divers who have patience, keen eyesight, and curiosity.
Muck diving creatures are often small, camouflaged, or hidden, and finding them is half the fun. Many would even say that the treasure hunt of muck diving makes you a better diver overall- more observant, knowledgeable, and appreciative of any environment you encounter. And you may be surprised by how excited you'll feel about seeing, for example, a pink Hairy Frogfish with bizarre fuzzy follicles swaying in the current, or a Mimic Octopus pretending to be a flounder, even compared with the excitement of seeing mantas, sharks or turtles.
Many liveaboards offer top-quality muck diving in the world's tropical muck diving paradise: the Coral Triangle. This rough polygon of the ocean in the Indo-pacific, encompassing Indonesia, the Philippines, Papua New Guinea, and Malaysia, contains more species of coral, fish, and invertebrates than anywhere else in the world. What's more, volcanic activity created many of the islands in these countries, and their tropical rivers provide the freshwater outflow that nourishes muck diving conditions.
Best Places in the World for Muck Diving
Indonesia
With over 17,000 islands, Indonesia is the largest archipelago in the world, and contains four times as much ocean as land. It's known to be a muck diving paradise.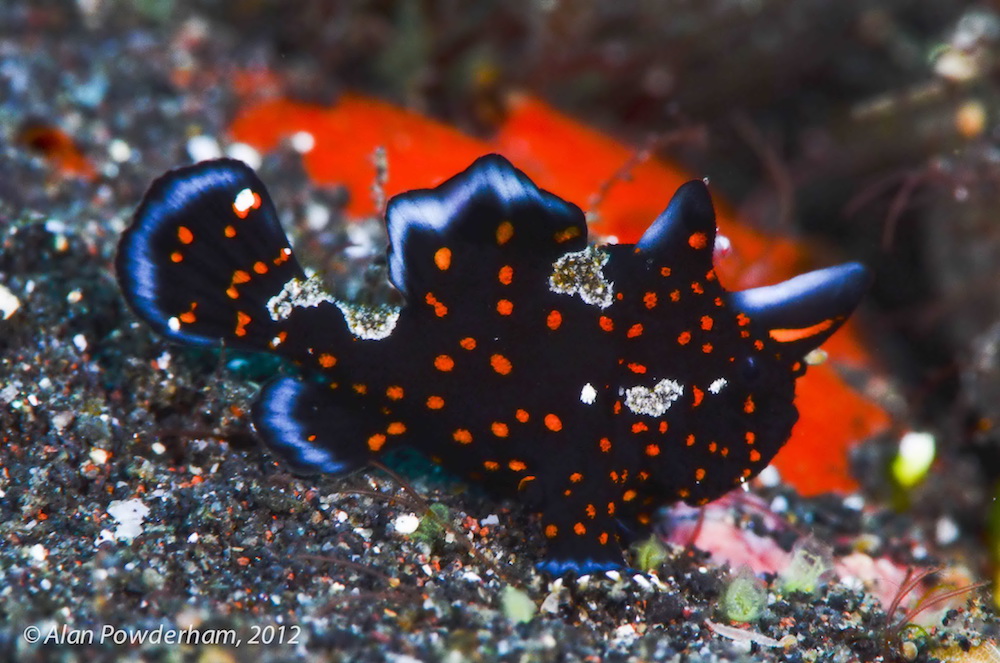 In Lembeh Strait, more than 30 black sand dive sites teeming with kaleidoscopic nudibranchs, gorgeous little Mandarinfish, pygmy seahorses, Weedy Scorpionfish, ghost pipefish, and plenty other species, some of which are endemic. Night diving in Lembeh is a favorite of many divers. In Alor, Biangabang beach is critter paradise, with black volcanic sand full of sea moths, mantis shrimp, and frogfish; this area also offers great night diving.
Ambon, as world-famous for muck diving as Lembeh, hosts rare animals like the Ambon Scorpionfish and the Halimeda Ghost Pipefish, the latter imitating a small, circular algae species. A search through bottom-lying detritus yields Orange-Painted Frogfish, all kinds of morays, devilfish, and Mandarinfish (whose swirling mating dance you can view at dusk).
Wakatobi in the Sulawesi area is truly a coral reef site more than a muck diving area, but the macro species are just as satisfying. Wakatobi holds many photogenic shrimp species, such as Coleman Shrimp on glowing fire urchins, the shy but powerful Peacock Mantis Shrimp, and Harlequin Shrimp munching on starfish. Cuttlefish, Blue-ringed Octopus, Wonderpus, and Coconut Octopus can all be found, the last curled sneakily inside the shells of sunken coconut husks. Raja Ampat, like Wakatobi, is a coral reef macro destination- it's famous for pygmy seahorses, endless nudibranchs, frogfish, and Blue-ringed Octopus.
Muck diving Liveaboards in Indonesia: Ondina | Tambora | Mermaid I | Waow | Raja Ampat Aggressor | MV Samambaia | Alila Purnama
The Philippines
This country's 7107 islands make it the second-largest archipelago in the world, and its diversity of species is legendary.
In Dauin, the car wrecks and concrete blocks of artificial reefs are home to cuttlefish, octopus, seahorses, frogfish, and ghost pipefish. On the nearby sandy bottom, molluscs like Wonderpus, Blue-ringed Octopus, Mimic Octopus, and Flamboyant Cuttlefish show off their color-changing and shape-changing prowess.
Cabilao in Bohol has a slope and plateau full of stargazers, crocodile snake-eels, scorpionfish, and Cabilao's holy trinity (pygmy seahorses, ghost pipefish, and sea moths). In Moalboal, Pescador Island's night dive displays scurrying crabs, tons of nudibranchs, cuttlefish, and eels.
Puerto Galera is a renowned muck area, with Hairy Frogfish, Thorny Seahorses, flying gurnards, sea moths, nudibranchs, bobbitt worms, Mimic Octopus, and Wonderpus. Go night diving to see the molluscs hunt for prey.
Muck diving Liveaboards in the Philippines: Philippine Siren | Seadoors | Solitude One | MV Discovery Palawan | Atlantis Azores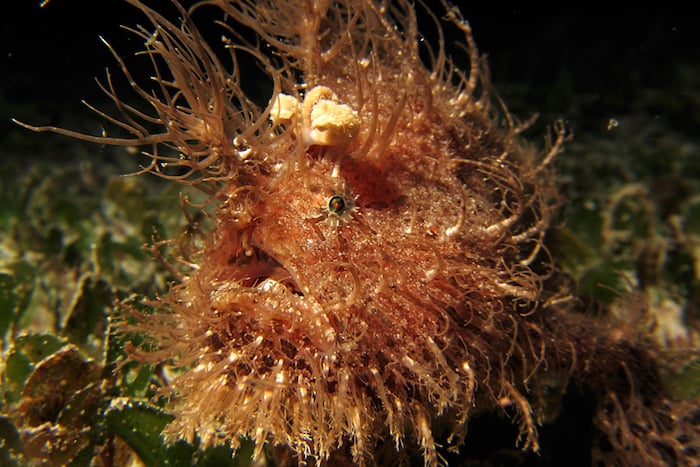 Papua New Guinea
Papua New Guinea still holds primary forest and diverse cultural groups, as well as sharks and other threatened marine life. Its remote location means you'll have the water to yourself. To top it all off, this country virtually invented muck diving.
Milne Bay in the southeast corner of the PNG mainland birthed muck diving in the 1980s, when a group of divers decided to check out the spot their boat had randomly anchored. It remains the world's premier muck diving site, with a substrate of black sand, broken old coral, and rotting branches and a slew of octopi, shrimps, crabs, nudibranchs (including Spanish Dancers), snake eels, stargazers, Mandarinfish, frogfish, cuttlefish, scorpionfish, seahorses... you name it, you got it.
Diving Kimbe Bay is more about big fish (barracuda, sharks, Napoleon Wrasse) than small critters, except for the black sand of Wire Bay. Here, Leaf Scorpionfish, nudibranchs, shrimps, and photogenic anemonefish provide plenty of fodder for your camera.
Muck diving Liveaboards in Papua New Guinea: MV Chertan | Febrina
Malaysia
The Borneo area of underwater Malaysia holds impressive biodiversity and a long history of being loved by divers, from Jacques Cousteau to the hundreds of today's annual visitors. Its muck diving sites are in the top five worldwide.
In Mabul, the dive site Froggy Lair teems with frogfish (obviously), cuttlefish, and ornate ghost pipefish. At the dive site Crocodile Avenue, where a sandy slope meets reef and rocks, a rare crocodilefish species makes its home, along with seahorses, mantis shrimp, lobster, snake eels, frogfish, nudibranchs, and octopi.
Kapalai has an artificial house reef full of charismatic creatures: Blue-ringed Octopus, Mimic Octopus, Orangutan Crabs, countless nudibranchs and shrimps, Harlequin Ghost Pipefish, Mandarinfish, Leaf Scorpionfish, wasp fish, and frogfish.
Muck diving Liveaboards in Malaysia: Celebes Explorer
Top Tips for Muck Diving
To get the most out of your muck dive,
Go slow and look carefully for the small stuff.
Master the frog kick so you don't stir up the silt.
Learn about the species you should be looking for.
Practice patience, and try underwater photography.
If you give it a chance, muck diving may win your heart and passion more quickly than you expect.