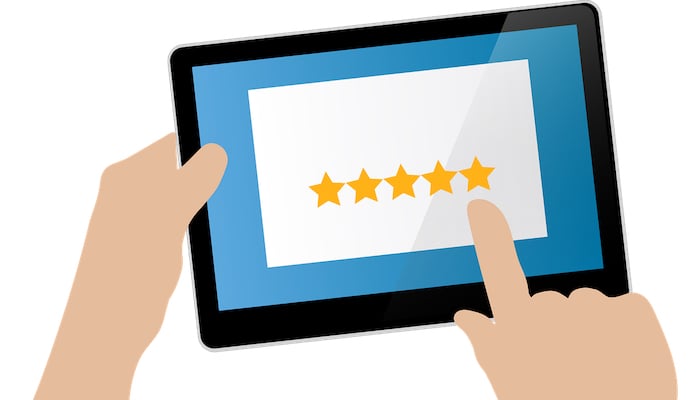 1. Who can write a review?
Anyone who has purchased from us and has been on the purchased trip in the last year is invited to review.
2. What do we ask you to review?
Our service

The service aboard a vessel

The diving experience offered by the country

The diving experience offered by the dive areas
3. When do we ask you to change your review?
When you focus on specific personal issues that either we or a boat operator will want to resolve directly with you.
For instance; "I was not transferred back to the airport at 9.00 as agreed, so I want a refund" is a personal issue and will not be published. But "The service and especially the arrangement of transfers was disappointing" will be published.
4. When don't we publish your review?
If, for any reason, we deem your review not to provide any added value for other divers

when the review is not about the service provided but another aspect on which either LiveAboard.com or the boat operator has no influence

in case of no-shows, force majeure and cancellations

when the review includes abusive language, swearing, discriminatory remarks, language that negatively targets a staff member, or personal political, religious, and ethical viewpoints

when the review promotes illegal activities

if it includes personal information like phone numbers and addresses

if we suspect that a review isn't genuine and might be used to target a competitor, we'll remove it completely

note: reviews about a boat, country, area are approved independently. One of your reviews might be disapproved for above reasons, while another review could be approved
5. I have left a review but don't see it appearing…
We take pride in taking all experiences serious (positive and negative) and follow up on them. This is, however, a manual process, which is why your review might not show (yet).
6. Changes to the policy
We may at any time and without notice make changes to these guidelines. We will notify you about such changes via our website. You agree that your continued use of the website or our services after we have posted a new version of these guidelines constitutes your acceptance of them.
Disclaimer
Reviews by customers of LiveAboard.com are meant to help divers make good choices when planning a trip. The reviews are by our customers and do not voice the opinion, advice or judgement of LiveAboard.com