The Best Places to Dive in December
Diving in December is the perfect way to shed your winter blues and enjoy the holiday season. Whether you're escaping from the snow or just celebrating the end of the year, December offers premier underwater experiences combining warm seas with unbeatable sights. Among the best countries for scuba diving in December are Belize, the Galapagos, and the Maldives. In each of these destinations, December seas are calm- take your pick from Belize's Barrier Reef, the Galapagos' crowds of sharks and turtles, or the Maldives' marine megafauna. To top it off, each destination has a couple special sights only available this month.
Belize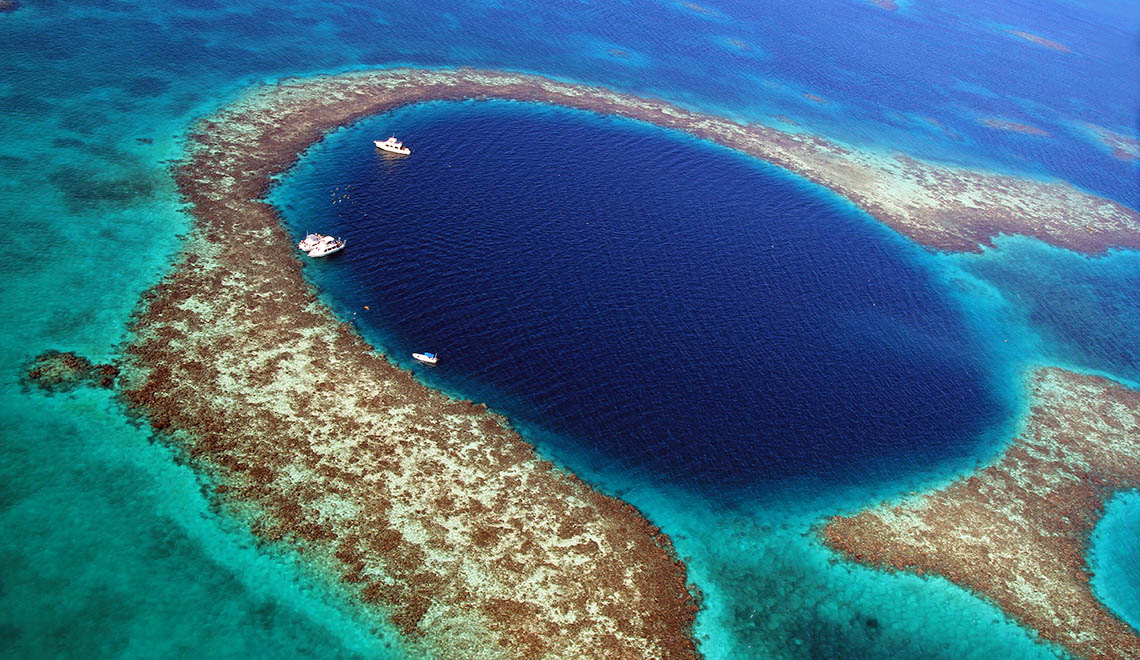 In Belize, the diving is spectacular year-round. This small Central American country claims the world's second-largest barrier reef. All the best dive sites have great offshore visibility, and while December water temperatures aren't the hottest, they're still a balmy 26 C- plus, it's not the rainy season or the hurricane season. At famous Belize, dive areas like Turneffe Atoll Reef, Blue Hole, and Glover's Reef, topography and marine life are equally exciting. There are plenty of sheer-faced wall dives to complement the sinkhole at Blue Hole, a favorite of tech divers. Expect the fish life to include plenty of sharks, jacks, and barracuda, along with a rainbow of colorful reef fish in all shapes and sizes.
Experience Belize's Mystical Underwater Realms
---
Galapagos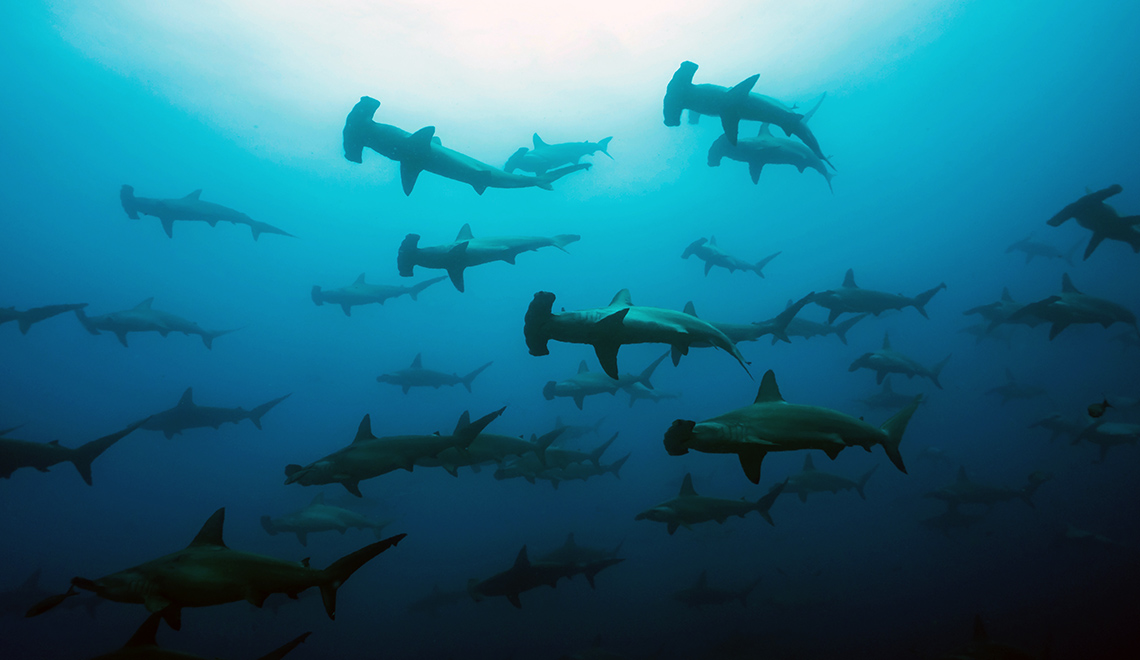 In the Galapagos, December starts the warm season, with water temperatures around 23-25°C/75-80°F. This month, all the famous Galapagos marine life is unbelievably abundant. Galapagos diving in December means huge numbers of scalloped hammerheads, silky sharks, Galapagos sharks, tuna, jacks, and enormous turtles. Wolf Island and Darwin Island are the premier Galapagos dive sites and the best places to witness this parade of incredible animals, including unique birdlife. With some luck, you could also have a chance encounter with manta rays, tiger sharks, dolphins, sea lions, and an orca or two.
Green turtle mating season in Galapagos
Galapagos liveaboard diving in December is heaven for turtle lovers. This month, male and female green sea turtles flock to the Galapagos to court each other. Males can be distinguished from females by their much longer tails. It's common to see mating in action, wherein a male turtle rides on a female's back. The Galapagos Master is a Galapagos liveaboard with roomy cabins and lounging areas ensconced in its steel hull.
Explore the Underwater Wonders of Evolution
---
Maldives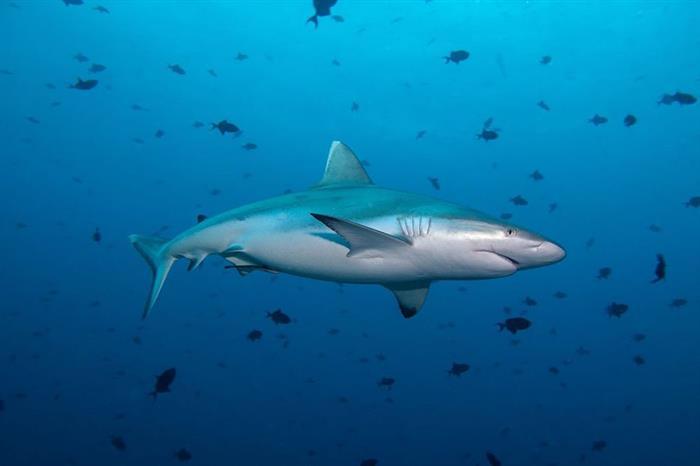 In the Maldives, December marks the end of the monsoon and the start of the calm season. Consider this country's world-famous marine environment if you're wondering where to dive in December. The Maldives' atolls each have their own special character- Vaavu with its reef sharks, Ari with its whale sharks, and Baa with its manta rays. The Maldives can't be beaten for quintessential atoll diving experiences, from sheltered coral gardens to current-swept channels and open-ocean walls. Be prepared to drift dive and use reef hooks. You'll be rewarded with sightings of sharks large and small, pinnacles of soft corals, and pelagic giants.
Unveil the Maldives' Underwater Enchantment
---
Diving with barracuda and grouper in Belize in December
Belize's marine life runs the full spectrum, from whale sharks to coral shrimp. And like in other Caribbean dive locations, toothy barracuda often steal the show; at 25 miles Ambergris Caye, barracuda are abundant and can be reliably spotted. For another truly awe-inspiring site, visit the remote atoll of Glover's Reef. Thousands of huge Nassau groupers gather to spawn on full moons in December and January. Glover's Reef is one of the only spots left in the world where you can witness this phenomenon- a circling column of thousands of 3-foot-long fish rising from the sea floor to the surface. The Belize Aggressor liveaboard line offers luxury stateroom accommodation on its sleek motor yachts so that you can enjoy Belize scuba diving with the utmost comfort and class.
More dive destinations you can visit in December
Belize, the Galapagos, and the Maldives aren't the only places to dive in December. Micronesia's remote archipelago in the Pacific offers lush green jungle islands fringed by white beaches and coral gardens, and its December seas are calm and flat. The Socorro Islands are a perfect December dive destination off Mexico's west coast, with droves of breeding humpback whales and plentiful manta rays. Indonesia offers a couple of premier December dive areas, including Raja Ampat. December is also a great time to visit Oman, where wintertime plankton blooms draw whale sharks, and the air temperature isn't uncomfortably hot. Last but not least, the Cayman Islands offer crystal-clear visibility all year, and December is as good a month as any to enjoy its famous dive sites.