Best Places to Dive in August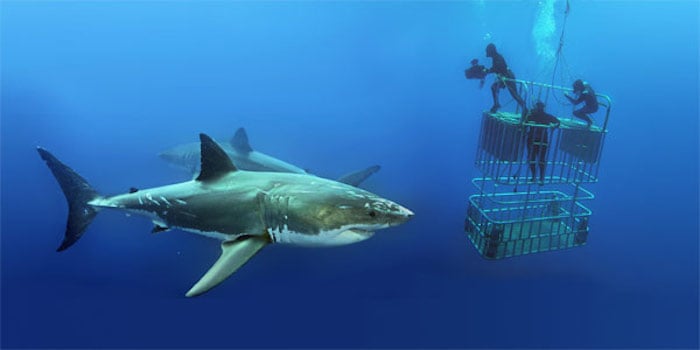 Mexico is the flavor of the month in August. The great white shark diving season has started in Guadalupe and is arguably the best spot to dive with these sharks. Conditions are excellent in the Sea of Cortes, another fantastic Mexican dive destination where you can interact with wonderfully curious Californian sea lions. If you prefer sea turtles to sharks, you can dive with mating green turtles in the beautiful Sipadan Island, Malaysia, throughout the month of August.
Great whites in Guadalupe
Mexico is a marine megafauna hotspot. From the end of July through to early November divers have the chance to come face to face with the absolute king of the sea, the great white shark in Guadalupe Island. Guadalupe Island near Baja California in Mexico is the best place for encounters with great white sharks. The crystal clear blue water of Guadalupe and consistent sightings of these sharks make Guadalupe the first choice for those wanting to dive with these incredible predators.
Liveaboards that visit Guadalupe endeavor to maximize your time in the water with these creatures. A typical Guadalupe liveaboard will run for five or six nights. Boats will normally travel to Guadalupe overnight, with cages open for diving in the early morning. Cages will normally stay accessible from the morning right up until dinnertime and are operated using a hookah surface support system, allowing you to slip in and out of the water when you like and spend time with the sharks at your leisure.
In Guadalupe, it is not unusual to have 5 or 6 great whites circling you as you watch on from the safety of the cage. The crew of Nautilus Explorer, have spotted 171 different individual sharks around Guadalupe. You'll feel your heartbeat in your chest at a million miles an hour as these enormous yet misunderstood animals surround you underwater. A fact to keep in mind when your metres away from a 5-foot great white: you're more likely to win an Oscar than get bitten by a shark!
Dive with green turtles in love
Sea turtles are unanimously loved by all. Their adorable faces and the way the leisurely swim through the ocean, stopping to munch on coral and sponges make them a favourite to dive with. However, these seemingly cute creatures have a cheekier side that most divers are not aware of.
Sea turtles are vicious lovers. They can mate for up to 48 hours at a time, and males will often vie for a female by trying to jump on and mate with a pair that is already halfway through the act. Mating season usually results in injuries for both male and female sea turtles. Male sea turtles pursue females, often fighting over their next mate with males in the surrounding area. For animals that seem so relaxed for most of the year, mating season is a totally different story.
Sipadan Island, in Borneo, Malaysia, is known for a high aggregation of green sea turtles year-round. During August is when the highest concentration of mating green turtles can be found in the water. Diving with these million-year-old reptiles while they mate is a rare and unique experience for any turtle lover (and let's face it, we all have a soft spot for sea turtles.)
Sipadan is a tropical destination, with fairly easy dive conditions making it excellent for divers of all levels. The marine life is incredible, and the area is covered in colourful and vibrant reef systems and is home to hundreds of species of fish.
Sea lions in the Sea of Cortes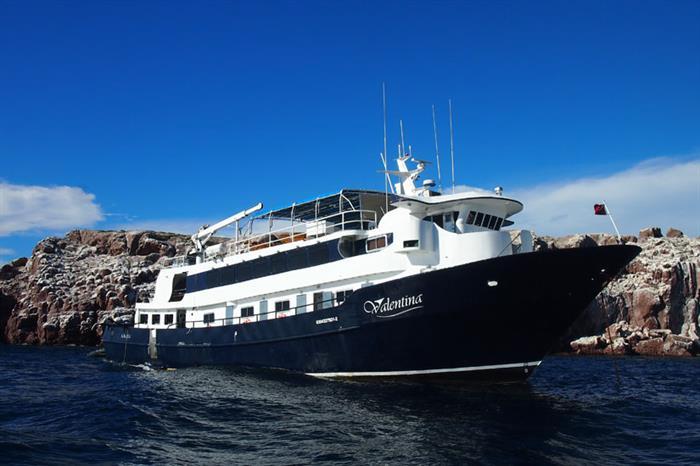 Love sea lions? The Sea of Cortes off the Baja California in Mexico is a dive destination where you are guaranteed to play with these curious mammals underwater. The diving season in the Sea of Cortes runs from July until October. Mexico is fast becoming a favourite of divers worldwide, due to its often spectacular visibility and abundance of large marine life.
Unlike Socorro, another popular Mexican dive destination that is renowned for interactions with large marine life but lacks reefs and smaller life, the Sea of Cortes has both. Not only will you swim with sea lions on a liveaboard in the Sea of Cortes, but also explore colorful reefs covered in macro life. Expect to spend plenty of time with sea lions while on a Sea of Cortes liveaboard, along with whale sharks, manta rays, hammerheads and huge schools of pelagic fish such as sardines and trevally.