Muck Diving Essentials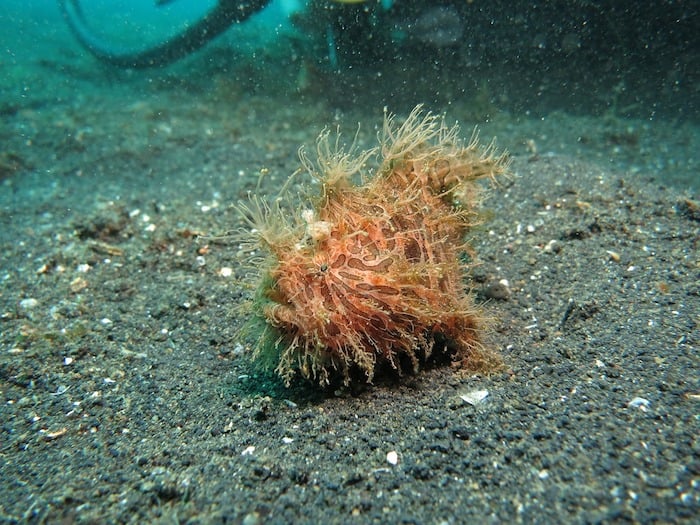 What does muck diving mean?
The term muck diving was coined by Bob Halstead when he was diving off the black-sand beaches of Milne Bay, Papua New Guinea looking for unusual marine life. Muck diving can be defined as diving sites with sandy or silty bottoms in search of strange-looking tiny creatures, or 'muck critters', found there.
Since muck diving was first described, it has gained great popularity with divers, and especially with underwater photographers.
Why go muck diving?
Muck scuba diving is a very different dive experience and offers the opportunity to experience weird and wonderful marine life. The abundance of life at muck diving sites is staggering and well worth experiencing.
It is a great type of diving for anyone looking to improve their dive observation, patience, and buoyancy skills. All whilst having fun searching for tiny and camouflaged muck critters with their dive buddy.
Muck diving also provides unique and colourful macro photographic opportunities; imagine dramatic black sand landscapes contrasting against vibrant marine life for the perfect macro photograph.
This type of diving really encourages divers to look closely and discover the wealth of marine life in small dive site areas. It is a great way to enrich each dive site experience and fully understand the diversity of life in the ocean.
Where to go muck diving
Some of the best muck diving in the world occurs at volcanic areas and seagrass beds, with top muck diving destinations including Indonesia, the Philippines, Papua New Guinea and Malaysia. Sitting within the Coral Triangle, these tropical destinations contain more species of fish, invertebrates, and coral than anywhere else in the world. The best way to explore these different regions, and their remote dive sites, is by liveaboard diving.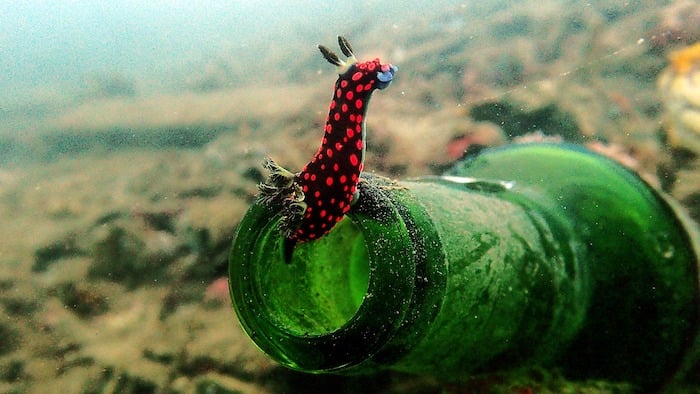 Best Muck Diving in Indonesia
Indonesia has a number of fantastic muck diving destinations, including Lembeh Strait the 'Muck diving capital of the world'. Liveaboard cruises visiting Lembeh Strait explore over 60 dive sites and the area is perfect for muck diving photography, with its black sands reducing glare. Other muck diving highlights include Alor, with its black volcanic sands and underwater lava flows, plus the white sands and coral bommies of Ambon. Both areas offer plentiful muck diving critters and unique landscapes. Wakatobi, a group of 4 remote islands and UNESCO Marine Biosphere Reserve, is a coral reef area rather than a true muck diving area but still has plentiful macro life to experience. Divers can also enjoy muck diving at other coral destinations, including Raja Ampat and also Tulamben Bay on the east coast of Bali.
Muck diving liveaboards in Indonesia: Ondina | Tambora | Mermaid I | Raja Ampat Aggressor | MV Samambaia | Alila Purnama | Mermaid II
Best Muck Diving in the Philippines
The Philippines are another well-known muck diving destination with plenty of options for divers. Dauin is a beautiful area that has incredible water visibility, coral reefs, and diverse critter life. The Cars dive site, consisting of 2 Volkswagen Cars covered in corals, and concrete block artificial reefs are both muck diving highlights. Bohol's Cabilao Island has plentiful macro life and offers coral dives, large pelagics and drift diving. Moalboal is known for its sardine run and the large pelagics drawn to the area by this spectacle. It is also good for muck diving though and a highlight of the area is Pescador Island's night dive. Puerto Galera is worth diving to see the primitive-looking Bobbitt worms or 'sand strikers'.
Muck diving liveaboards in the Philippines: Philippine Siren | Seadoors | Solitude One | MV Discovery Palawan | Atlantis Azores
Best Muck Diving in Papua New Guinea
Milne Bay is the home of muck diving and has black sands, broken coral beds and old tree branches that are host to diverse and plentiful macro life. There are a number of muck diving sites to explore and no visit to Milne Bay is complete without diving the black sands of Dinah's Beach, where muck diving first began in the 1980s. The coastline and surrounding islands offer a variety of black sand muck and coral dive sites, wall dives, World War II wrecks, plus coral gardens. Kimbe Bay is mostly known for larger fish life, but it does have black sands at Wire Bay.
Muck diving liveaboards in Papua New Guinea: MV Chertan | Febrina
Best Muck Diving in Malaysia
Mabul and Kapalai lie close to world-famous Sipadan Island and offer sandy, shallow reef diving and great macro life. Froggy Lair in Mabul lives up to its name and is known for numerous frogfish and abundant other critters. Crocodile Avenue hosts crocodile fish, plus plentiful macro life.
Muck diving liveaboards in Malaysia: Celebes Explorer
More information about these muck diving destinations and their individual marine life highlights can be found in Best Places for Muck Diving.
What marine life can be seen when muck diving?
There is an almost endless list of marine life that can be found at different muck diving destinations, with new species still being discovered. Fans of octopi can enjoy searching for tiny and poisonous blue-ringed octopus, mimic octopus, wonderpus, and coconut octopus. The bizarre-looking frogfish can be found at many diving sites and with types such as white, black, yellow, giant, orange-painted, psychedelic and hairy frogfish, there are plenty of choices for underwater photographers to enjoy.
Pygmy seahorses, ghost pipefish and sea moths are highly sought after by muck divers visiting the Philippines. There are also waspfish, cuttlefish, crocodile snake-eels and grumpy-looking stargazers to search for in the sands.
Perhaps the most beautiful muck diving critter to find is a mandarinfish. These colourful and elegant fish are highly photogenic and well worth searching for.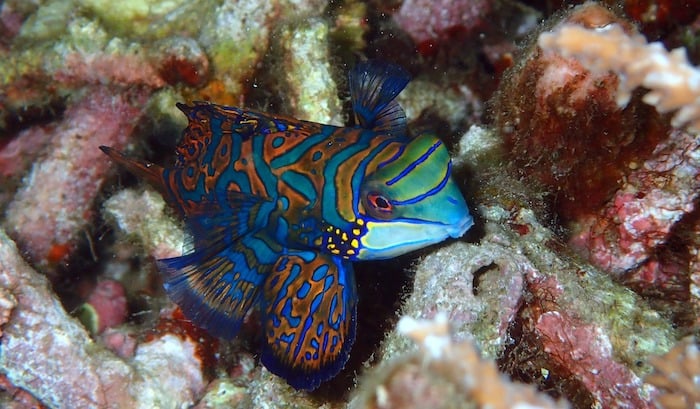 One of the great benefits of a muck diving liveaboard is the opportunity to experience other types of larger marine life in-between muck dives. Divers can experience whales and dolphins in Alor, manta rays and whale sharks at Wakatobi, and plentiful reef fish at coral macro diving destinations such as Raja Ampat. Muck divers visiting Moalboal can also experience the sardine run and large pelagics drawn to the area by the sardines.
When to go muck diving
The top muck diving destinations offer warm waters and provide the opportunity to muck dive somewhere at almost any time of the year.
IINDONESIA
Diving is possible all year in Indonesia, but the best time to visit for muck diving depends on the region.
Alor

is best visited during

March to December. Divers should take thermal protection as the upwellings make the water cooler than in other areas of Indonesia.

Ambon

diving is possible all year, though liveaboard safaris tend to visit during March and April.

Wakatobi

diving is possible all year. The best time to take a liveaboard cruise is between March and December, since the wet season occurs during January and February.

Raja Ampat

diving is possible all year, though the best time to visit is during

October to April.

Bali

diving is possible all year, though the

driest and calmest times of year, with the best visibility, are April to May and October to November.
THE PHILIPPINES
It is possible to dive all year in the Philippines, though the monsoon occurs between September and December. March through to June offer the best visibility and warmest weather.
PAPUA NEW GUINEA
Diving is possible year-round at Mabul and Kapalai, though the dry season of March to October offers the best visibility.
Who can try muck diving?
Shallow and deeper muck diving sites can be found at different destinations, meaning there is something for every diver who wants to try muck diving. New divers should be aware that muck diving in sandy areas requires good buoyancy and fin kicking skills to ensure the fine sands are not disturbed.
Divers should check the dive requirements and currents at different destinations before choosing the right muck diving liveaboard for them.
What muck diving gear do divers need?
There are some useful dive gear additions that can make muck diving easier and even more fun. Muck diving photography is popular, and a camera is a must-have item. It can be difficult to rent cameras at more remote muck diving destinations and we recommend divers take their own camera or check beforehand for rental possibilities.
Some divers like to carry a muck stick, to stabilise them whilst hovering over the sands and taking photographs. A torch is helpful for searching for small marine life and for highlighting their different colours.
What diving skills do muck divers need
?
The two most important muck diving tips are to master good buoyancy and the frog fin kicking technique, to avoid disturbing the fine sand and silt at muck diving sites.
Underwater photography skills are also helpful, and divers should expect to practice patience whilst searching the muck for tiny marine life.
What are the main hazards of muck diving?
The main hazard of muck diving is becoming addicted to it! It offers an entirely different perspective to other types of diving and can soon become addictive as divers search for new muck critters and the perfect photographs to take home.