Kira Kira Indonesia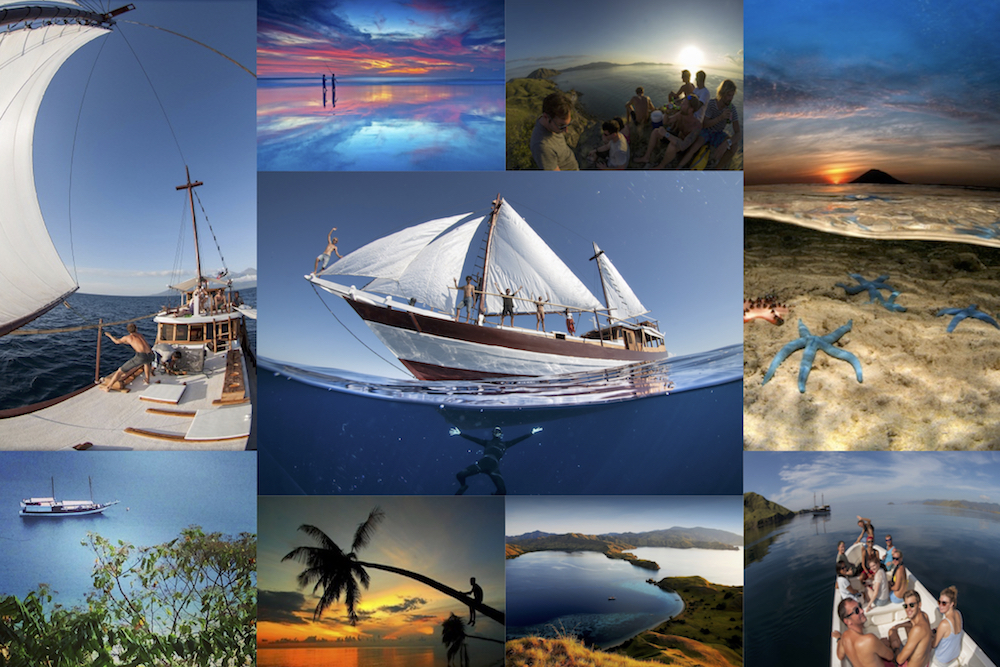 Exploring Indonesia aboard the Kira Kira means an amazing journey on a beautiful hand-crafted traditional Indonesian Phinisi that's easy on the budget yet still promises a world of adventure. This 22m sailing vessel was built over a 2-year period using tropical hardwoods from the forests of Kendari, ironwood keel, bitti timbers and teak throughout to create a stable and incredibly eco-friendly journey.
Accommodating only 8 guests, Kira Kira is perfect for families, groups of friends or individuals joining a scheduled trip. She has 3 twin cabins on-board and one roof-top double cabin which features stunning panoramic views. Each cabin offers plenty of storage space with wardrobes, lockers and shelves. The sun deck is the perfect place to catch some rays or enjoy a cold beer whilst enjoying the incredible sunsets and stunning Indonesian landscape.
Amazing Indonesian Adventures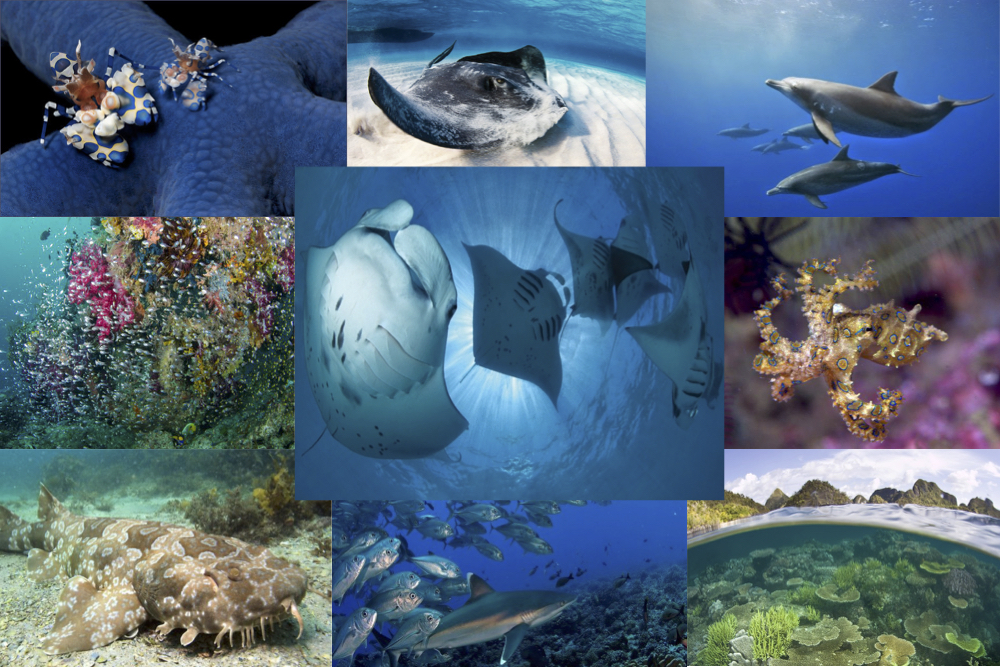 The beauty of the Kira Kira liveaboard is that because of her size she can gain access to alcoves and bays that other larger boats are unable to. That along with small diving groups allows for more personalised service.
Diving takes place in some of the most bio-diverse areas in the world. Kira Kira dives Komodo National Park from April to December, and with almost guaranteed big fish sightings such as manta rays and sharks, as well as plenty of macro life, Komodo is sure to offer a dive trip to remember.
From November to March Kira Kira will explore the incredible region of Raja Ampat. More than 75% of the world's coral species can be found here along with over 1,500 fish species, the marine life in this area is staggering. Every dive brings something new, with pygmy seahorses around every corner, manta rays gliding by and dugong in the seagrass.
Meet The Crew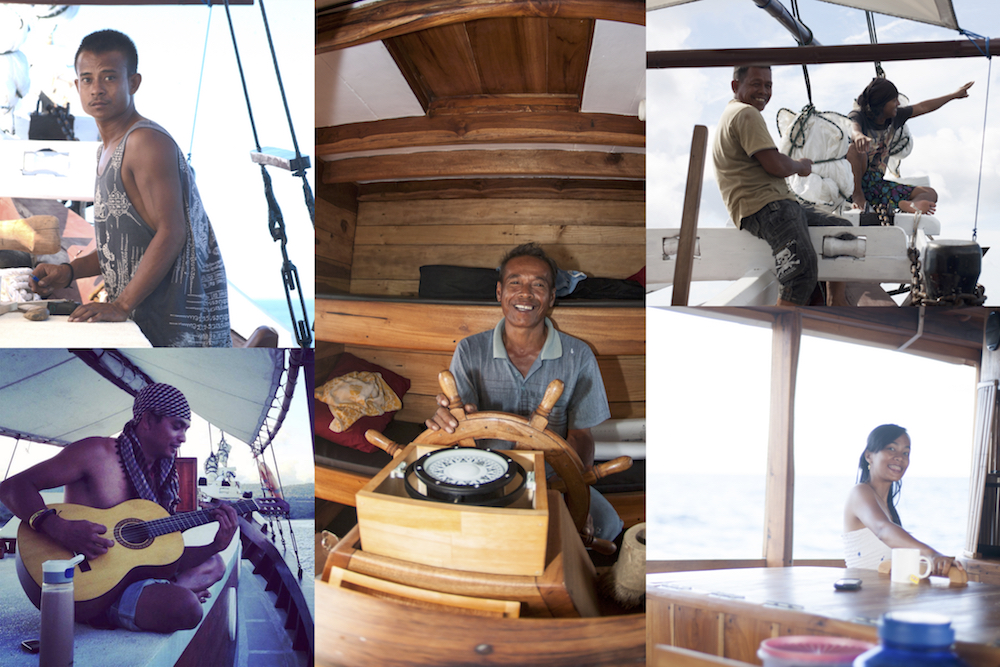 The dive guides and crew of Kira Kira will help make your trip a memorable one, as their passion, experience and love of the job shine through. The local Indonesian crew offer a mix of experience from across the archipelago, reaching from Ambon to Bira, and between them, they have in excess of 70 years at sea. The two western guides on-board originate from the UK and Canada and are both experienced guides with well over 2000 dives between them ranging across Indonesia. Finally, the owners who live and operate the boat on a day to day basis are from the UK and have been involved since day one with the boat and have also worked in the diving industry either teaching or building resorts for over 7 years, leaving you in more than capable hands during your stay.
Food on-board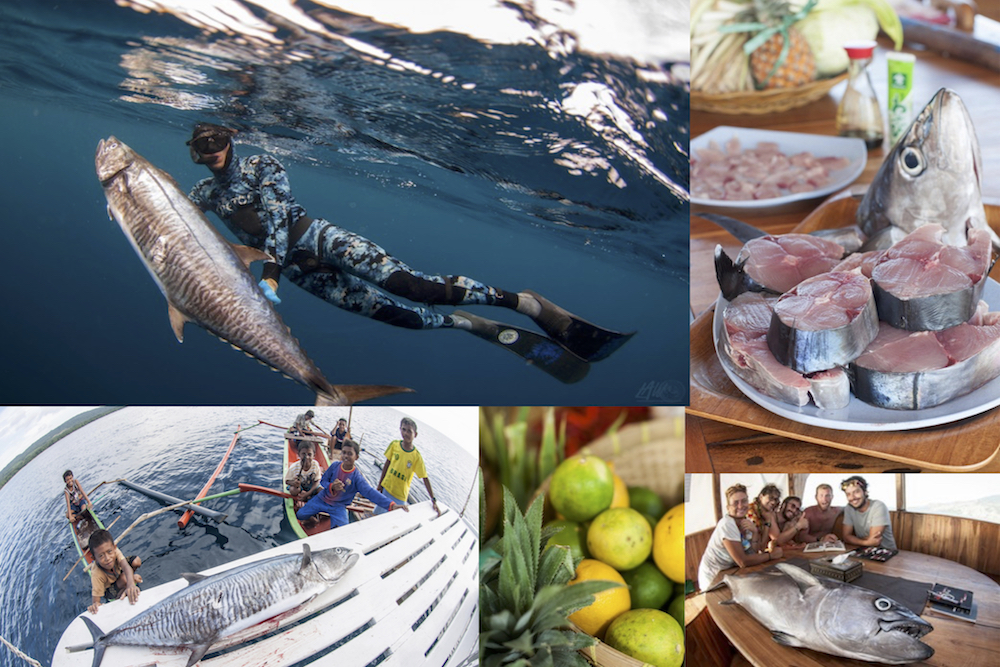 Hungry divers will be well taken care of by the on-board chef who will be preparing fresh meals. There are no set menus, as food depends on what is caught on the day, and dishes vary between local Indonesian and western cuisine. This could be a beach BBQ, fresh fish, duck, pasta, and bread is baked fresh every morning.
Most dietary requirements can be catered to with advance notice.
Don't miss out on this amazing Indonesian adventure aboard the Kira Kira Liveaboard and call us or book online today.