New for 2022 - Red Sea RE Aggressor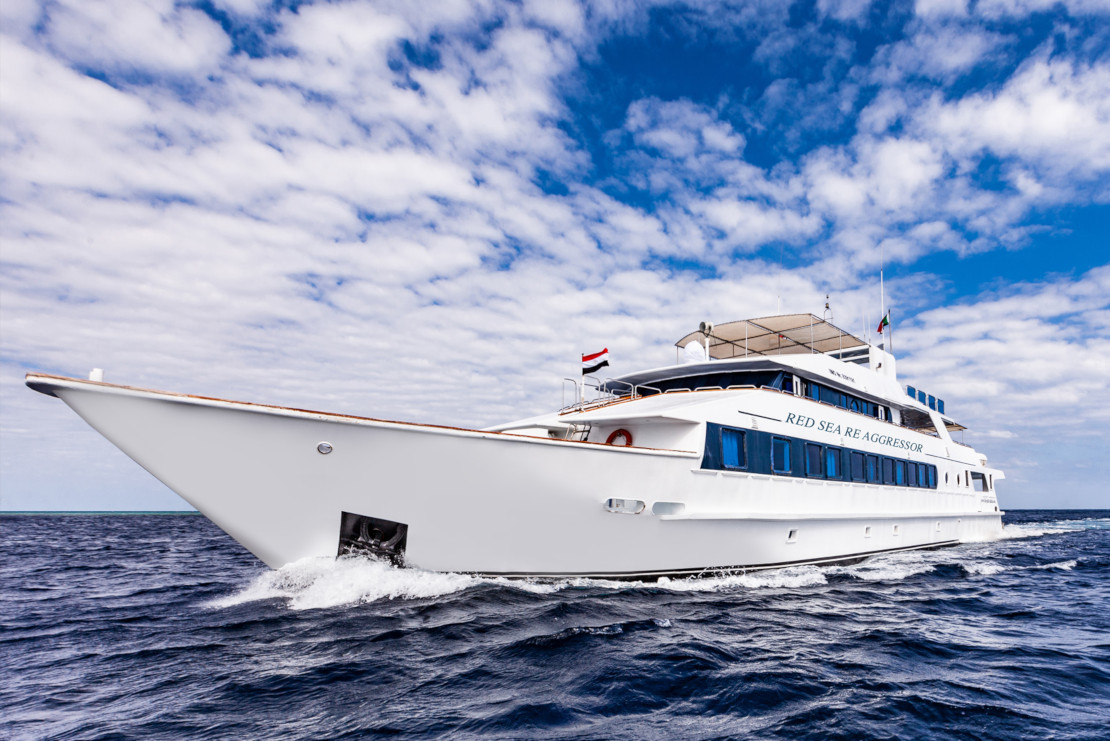 Published February 11, 2022
The Aggressor liveaboard fleet has a worldwide reputation in the dive industry in providing high quality dive liveaboards all over the world in some of the top diving destinations. New for 2022, the Aggressor fleet has added a new liveaboard to its line-up in the Egyptian Red Sea. Formerly operating as the Royal Evolution liveaboard, a well-known dive operation in the Red Sea, the newly named Red Sea RE Aggressor will primarily operate in the deep south area of the Red Sea and offer diving in favorite areas such as St. John's, Rocky & Zabargad, Fury Shoal and Dolphin House to name just a few. These hard to reach areas are favorites amongst divers due to their remote location and potential to see amazing marine life found offshore in the currents. The Red Sea RE Aggressor will be the first liveaboard to operate entirely in the deep south area for up to 6 months of the year, meaning more options to dive in the south for divers.
The Red Sea RE Aggressor is 39mtr/128ft in length and has comfortable cabins that can accommodate up to 24 passengers in 12 cabins, including 4 Master staterooms and 8 deluxe staterooms. It can offer Nitrox to certified divers and has a spacious dive deck area for storing gear and getting ready for dives. It has a spacious indoor dining area and lounge and plenty of outdoor seating areas to relax, including a hot tub on the sun deck for indulgent relaxation.
Take a look at the new itineraries on offer throughout the year on the Red Sea RE Aggressor.