Macro vs Mega Fauna in Raja Ampat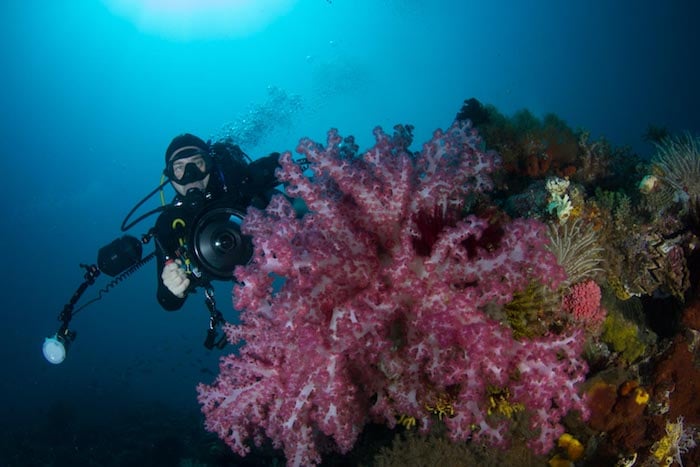 Immersing yourself in the warm clear waters of deepest darkest Indonesia is a transcendental experience to the dive obsessed amongst us. The pilgrimage that we make to this far off corner of the world is never an easy one. It takes preparation and patience to complete the epic journey and few make it past the planning stage. But for those few brave souls who make it to Raja Ampat they will never be disappointed. From the very first night as you head toward the unworldly sunset there is a feeling of something almost spiritual about this destination.
It has long been spoken of, the incredible biodiversity that is found around the islands of this Indonesian archipelago. With over 530 different corals and well over 1,000 species of fish inhabiting these waters there truly is something that will intrigue and fascinate even the most seasoned diver.

Are the dives going to suit my taste? This is not really a question that you need to ask yourself when planning a trip to Raja Ampat. There is something for everyone. Whether you like big or small, dense numbers or unusual individuals, pristine hard corals or colourful soft corals you will find what you are looking for.
For the growing population of divers who find themselves spending their life savings on camera equipment, every day starts with the problem of macro vs wide-angle lens. There is just too much to see in Raja Ampat!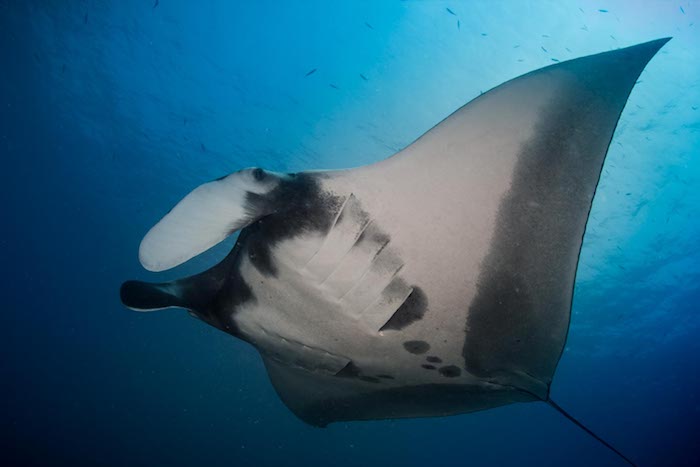 The mega fauna that is a big draw is the oceanic and reef mantas. If you are lucky enough to see these gentle giants you will spend your dive eye to eye with the highly sociable rays. The amazing dive site "Manta Sandy" is one of the top spots to see them. Mobula rays are also commonly sighted throughout.
Sharks will also most certainly feature in every dive you partake in during your stay. From the famous, endemic walking sharks to the weird wobbegong to the hunting black and white tips.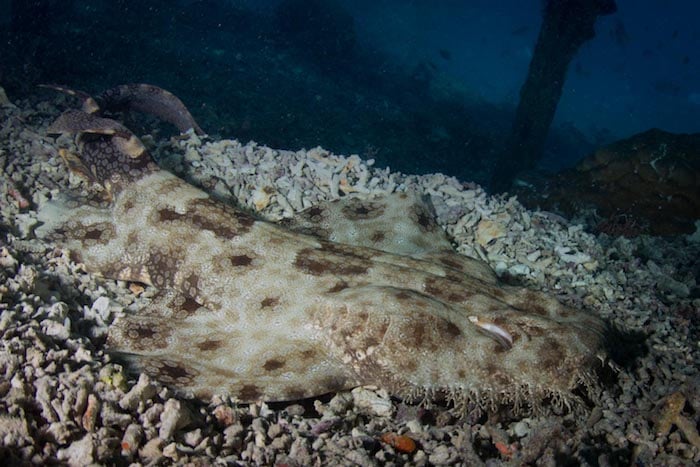 The areas to the Northern part of Raja Ampat are most famed for the larger creatures and the more action packed dives. However, the area is more exposed and therefore not always possible to get to. The time that you are most likely going to find calm enough weather to access this area is January to March. If you don't make it to the North, diving throughout Raja Ampat also comes with chances to see bigger things.
For the macro enthusiasts, there are frogfish, pipefish, blue-ringed octopus, pygmy seahorses and nudibranchs to name but a few. You will often have to depend on the eyes of your dive guide as your head will be spinning watching what's going on overhead so without them, you will miss the rare treats below. You will also find new gobies, blennies and anthias on every dive. The best time to focus on the macro life is on the night dives when your field of vision focuses to allow the smaller things to come into sight.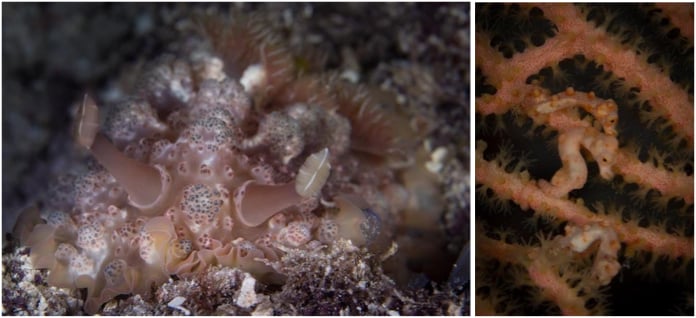 The Southern area of Misool is famed for the incredible soft coral reef and macro treasures hidden within.
Alongside the big and the small, there are also pristine reefs of hard and soft corals and dazzling schooling fish. Warm, calm waters; currents to drift you along and stir up the fish but not throw you about. You will luxuriate in comfortable boats with some of the highest levels of service found anywhere in the world.
The thing to take home is don't go to Raja Ampat expecting to see one specific thing. There is no guarantee to see manta rays, or walking sharks or blue-ringed octopus. If you keep your mind and your wishes open to the chances of seeing something new then you won't be disappointed. The contrasting marine life that lives in harmony amongst the diverse and pristine corals is enough to take even the most experienced diver's breath away.